Home » News » Articles » Fashion designer Mariana Razuk, a participant in the Men's Style project, visited Richmart's factory
Fashion designer Mariana Razuk, a participant in the Men's Style project, visited Richmart's factory
published: 25 March 2014 | 15:40:09
Brazil-born and Germany-based designer Mariana Razuk, who is one of the participants in the Men's Style project, came to Bulgaria to visit the menswear factory Richmart. Mariana met the team of the Men's Fashion Cluster and she was acquainted with the process of the production of made-to-measure suits. She was trained to take measures for men's made-to-measure suits.
Global researches show that men love being elegant, unique and stylish and they are spending more and more money on clothes. That's why made-to-measure suits are getting increasingly popular, giving gentlemen the opportunity to be creators of their own unique style.
The Men's style project aims to support fashion designers to create men's business suits from natural fabrics and with original design. Mariana as a menswear designer took the chance to join the project and now she continues working on her fashion collection for the project.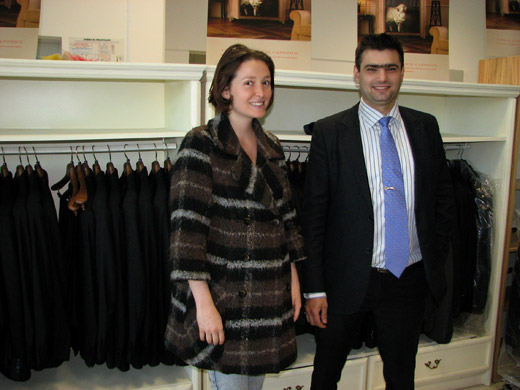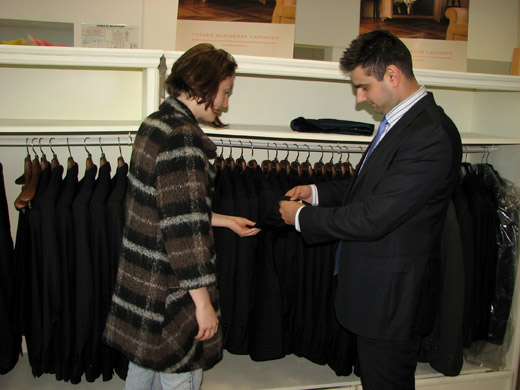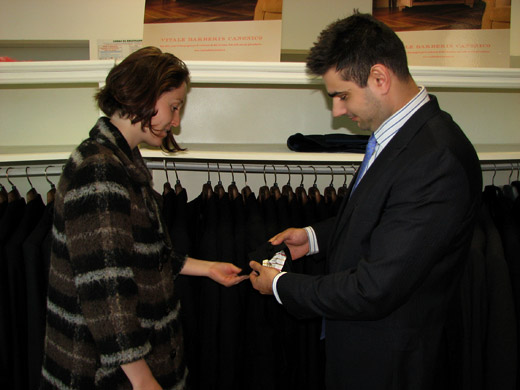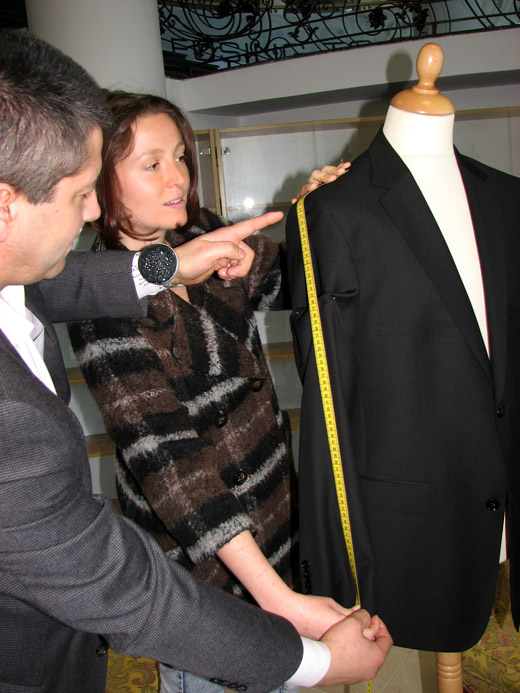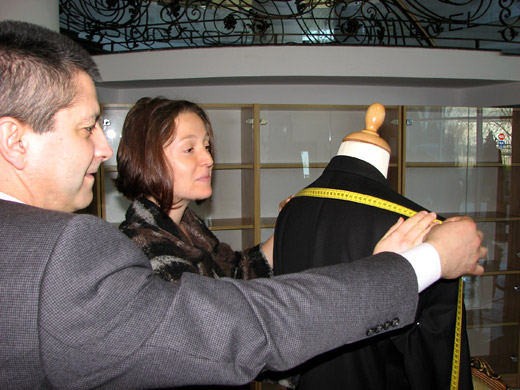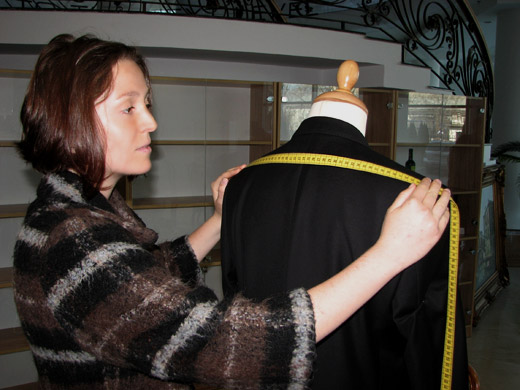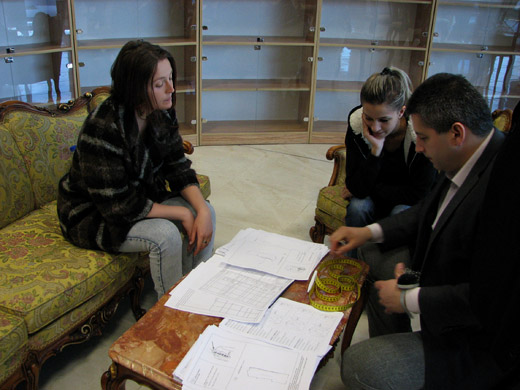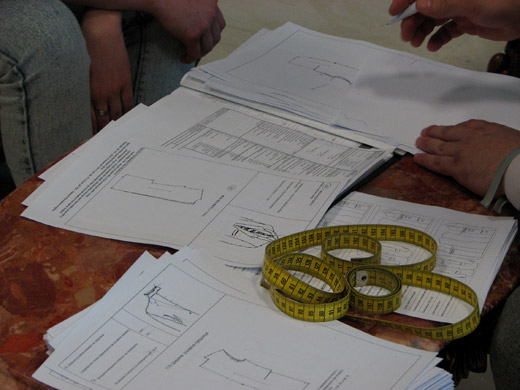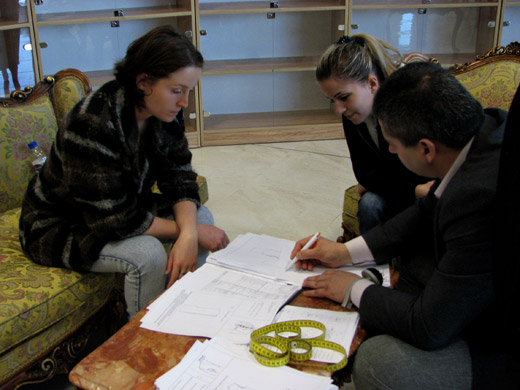 The Men's Fashion Cluster is looking for more fashion designers to join the project and they will be supported to create their collections of men's suits. If you are a fashion designer, please register here.